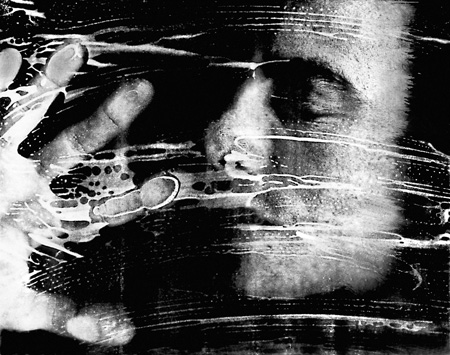 Silence.
"Know this, my beloved brothers: let every person be quick to hear, slow to speak, slow to anger; for the anger of man does not produce the righteousness of God." - James 1:19-20
Silence. It is a theme which has filled my life right now. Not the kind of silence where everything around me is quiet but rather the opposite. I have grown silent and for me, it is becoming stifling. It is difficult to write, to dream, to share my thoughts with others, and to speak in public spaces.
As a boy I can remember it being told to me, "If you don't have anything nice to say then you shouldn't say anything at all." In a lot of ways I can agree but at what point does it become unhealthy for a person? When is silence no longer good for me; even if I am struggling with the inner wrestlings of unease, frustration, anguish and that which is considered not good?
No; silence is not working out for me any longer. It is over taking me, drowning me in its deafening noise, and killing my spirit. I need to get it out. I need to expel it from my thoughts so that I might better defeat its grasps.
The things you read here may not always be right and they certainly may not always sound good. I just hope you can extend me some grace as I try to put this out so that I can possibly leave it behind.
[youtube=http://www.youtube.com/watch?v=LQCdJ-C3Jio]
Vision Casting and the Things of Dreams
"For a dream comes with much business, and a fool's voice with many words... For when dreams increase and words grow many, there is vanity; but God is the one you must fear." - Ecclesiastes 5:3, 7
Not long after graduating from Alberta Bible College with my Bachelors Degree in Theology I began asking myself the question; what is my mission in ministry and how can I tie a number of our past projects around an actual vision? I found myself drawn to the story in Matthew 16:13-20 when Jesus and his disciples where passing through Caesarea Philippi.
Jesus, while passing by the shops in the streets, turns to his disciples and says, "Who do the people say that I am?" Their answers vary from a teacher, a moralist, a prophet, and a healer. But he then turns the question around to being very personal in nature as he says again to them, "Who do you say that I am?" What a fascinating and telling question for Jesus to ask! I imagine the surprise as his disciples are taken back by the question. Jesus doesn't care so much what the people think of him. He wants to know what his followers think of him, and more I think to the point; what they personally think of him. Peter's answer hits the nail right on the head, "You are the Christ, the Son of the living God."
Meditating on that crux in the question it seemed to me that Jesus' words were transcendent over time. It wasn't just a question for his followers in Caesarea Philippi. It is a question he continues to ask me and each one of us here today. Who do we say Jesus is? The expressions and answers which we give being worked out not only in our statements and words, but also the actions and lives we live out day to day.
This was a vision I could follow; this was a dream which took over my heart. Seeking expressions of Jesus as Lord in Life and Community. The birth of Expressions.
It was my hope that Expressions could be a community of groups which not only found and built bridges between our culture and the gospel through unique and dynamic ways but that it could also be a place where everyone could grow in leadership through the distinctive callings and gifts Christ's Spirit placed in each of our lives. The movement of Expressions would not be confined by the traditional avenues of Sunday morning church practices alone but also find new ways to revealing the gospel and the Kingdom of God in all things and in all places.
I shared this vision with our home church community and with the elders. In discussion they seemed concerned over a few issues with Missional Theology but were intrigued and wanted to see more in the way of these groups taking shape.
Over the next two years I developed a number of groups including Re:Genesis, God at the Movies, Expressions of Compassion, Conversations in ESL, Mars Hill Adventure, Adorations, H2O: A Journey of Faith, and a number of community events such as the Grey Cup of Coffee Event and the Super Bowl of Chili. It's not an exhaustive list of everything we did over the next few years as there were other events but, it is the staple of who we were. I loved every minute of it and felt as though I was living a dream!
Supporting these ministries solely on our own though, I soon realized that I could not keep up this pace while supporting my family and looking after my own personal health. I needed the support of other leadership and those who would dream, aid, advocate, be a voice, build along, and journey with me. So I again turned to the elders in our home community.
A bombshell was dropped. They explained they could not support us as we were seen as an "outside identity" and not really a part of the church.
Feeling Sold Into Slavery
"Then Judah said to his brothers, "What profit is it if we kill our brother and conceal his blood? Come, let us sell him to the Ishmaelites, and let not our hand be upon him, for he is our brother, our own flesh." And his brothers listened to him. Then Midianite traders passed by. And they drew Joseph up and lifted him out of the pit, and sold him to the Ishmaelites for twenty shekels of silver" - Gen. 37:26-28
An outside identity. I felt so alone and unwanted by the elders and leadership in the church. We had been a part of the church community for over 8 years and yet we were still considered an outside identity. Still, the words seemed foreign to me and stung deeply. I found it harder and harder to sit in the back during worship and hold back the tears from filling my eyes, and rolling down my checks. I couldn't do it any longer and turning to Bonnie I said, "I can't go back to that church anymore and simply sit in the seats while passing in tithes. There has to be something more."
I felt as though I was being sold into slavery by my brothers. We left. It hurt doing so as we have so many friends and spiritual family there. We still do. I just couldn't seem to go anymore without the pain of those words cutting deeper and deeper into my heart. I only hope they can understand and find forgiveness.
Exposing the Elephant in the Room
"Therefore, confess your sins to one another and pray for one another, that you may be healed." - James 5:16
Over the last year and a half we have continued with a number of our groups in Expressions on our own while struggling to maintain a balance with health, time, and finances. In trying to support a number of our groups as well as our own needs; a few years back I took up a job in the local Home Depot. It wasn't meant to be a long term job as I had hoped to find a place soon on staff in a church community and it wasn't much in the way of financial support but, it helped with things and enabled me to continue with some of our groups in the house. It has been hard though as it leaves little time for personal health needs and times for rest or family gatherings.
In the last few months I have taken a few personal leadership classes as well as evaluational courses. They've been difficult. Not in the intellectual sense but rather because their forcing me to look internally at some things which are glaringly confronting me. They always seem to start with the question, "If you can sum up who you are in one brief sentence, who are you?" Searching for an answer this small voice I've been hearing over the last year creeps up inside of me:
"You are a joke!"
"You are not a pastor nor will you ever be one."
"You are useless and pathetic."
"You are the running joke of the pastor community."
"All the times that people have said that you are great at speaking, teaching, leading, ect... They are only being polite and don't really mean it."
They are statements which leave me with the questions:
What is wrong with me?
Is it because I am in a wheelchair?
Is it because Bonnie and I do not have any or cannot bear any children?
Is it because I do not have enough education or a Seminary Masters Degree?
Call it burn out, a broken heart, or call it something else; I don't know. What ever it is; it has robbed me of my self confidence entirely. The more I wrestle with this elephant which has invaded the space I call my personal identity; the more I realize that I am facing a deep depression within myself and I don't know how to defeat it. This depression has slowly eroded my ability to dream and find hope for the future. I don't know if I have any meaning in my life and if I am of any significance or for any purpose.
This must change...
Repentance and a Desire for Reconstitution
"In you, O LORD, do I take refuge; let me never be put to shame; in your righteousness deliver me! Incline your ear to me; rescue me speedily! Be a rock of refuge for me, a strong fortress to save me!"
This must change. I honestly do not know how, but I know it must.
"We need to learn the difference between the convictions of the Holy Spirit and the accusations of Satan!" Those where the words Scott Weatherford spoke from the front of a church Bonnie and I had gone to after I felt a deep need to be in worship with a community we had not been a part of before. I'm not sure why the words stuck with me but I just seemed to keep playing them over and over in my head. Perhaps God was speaking to me.
[youtube=http://www.youtube.com/watch?v=zTPu0okUH3o]
Looking back I can realize that this voice that has been speaking to me seems far more accusational in nature then it does a convictional calling to walk in righteousness. I don't think this excuses the impact of the failure in human leadership within my story and yet I realize my struggle is one which is internally a true battle not against flesh and blood, "but against the rulers, against the authorities, against the cosmic powers over this present darkness, against the spiritual forces of evil in the heavenly places." (Eph. 6:12) I only pray God might restore my strength, redeem my confidence, and reconstitute  the person he wants me to be in leadership and life.
Over the past few weeks I've felt called to commit to some personal steps. I don't know where they might take me but, I'd like to share them with you.
I've begun reading through the Psalms. David was a man after God's own heart and I pray for nothing less then that for myself.
I have a deep desire to find a home church which would encourage and help me grow not only spiritually but in leadership and ministry. This might redefine Expressions, and it may not. I leave that in God's hands as it is in His Kingdom that I serve.
I have cut my hours back at work in the Home Depot. This will make things a little tighter in the budget but, I need the time to focus on my personal health and to search out where God may be leading me.
As I mentioned earlier, I realize that things must change and I'm not quite entirely sure how. I only hope that these steps might help and as I take them, Jesus might show me and guide me to the next steps in the journey he wants me to take. If I can borrow Thomas Merton's prayer, "My Lord God, I have no idea where I'm going. I do not see the road ahead of me. I cannot know for certain where it will end. Nor do I really know myself, and the fact that I think I am following your will does not mean that I am actually doing so. But I believe that the desire to please you does in fact please you."
I thank you all for your prayers and for the words you might share with me.